Dorcas Wepukhulu
Saide's African Storybook joined the rest of the world to celebrate Children's Day on 7 November by highlighting its latest Maker App which enables children and adults to create and publish picture storybooks writes Dorcas Wepukhulu.
The Maker App has made the process of story creation and publishing simpler and possible for those in contexts where there is slow, intermittent or no internet connectivity. Developed by Saide it is available on the phone or tablet for free from Google Play and App Store. There is also a Guide which documents the process for generating authentic stories with children and making them into picture storybooks using the ASb Maker App.
The Application has also enabled marginalised groups to access and use stories in their own language and about their own experiences. Terkule Aorabee, an ASb champion in Nigeria, works with Accelerating the Tiv Language Among the Vulnerable (ATLAV) in Benue State.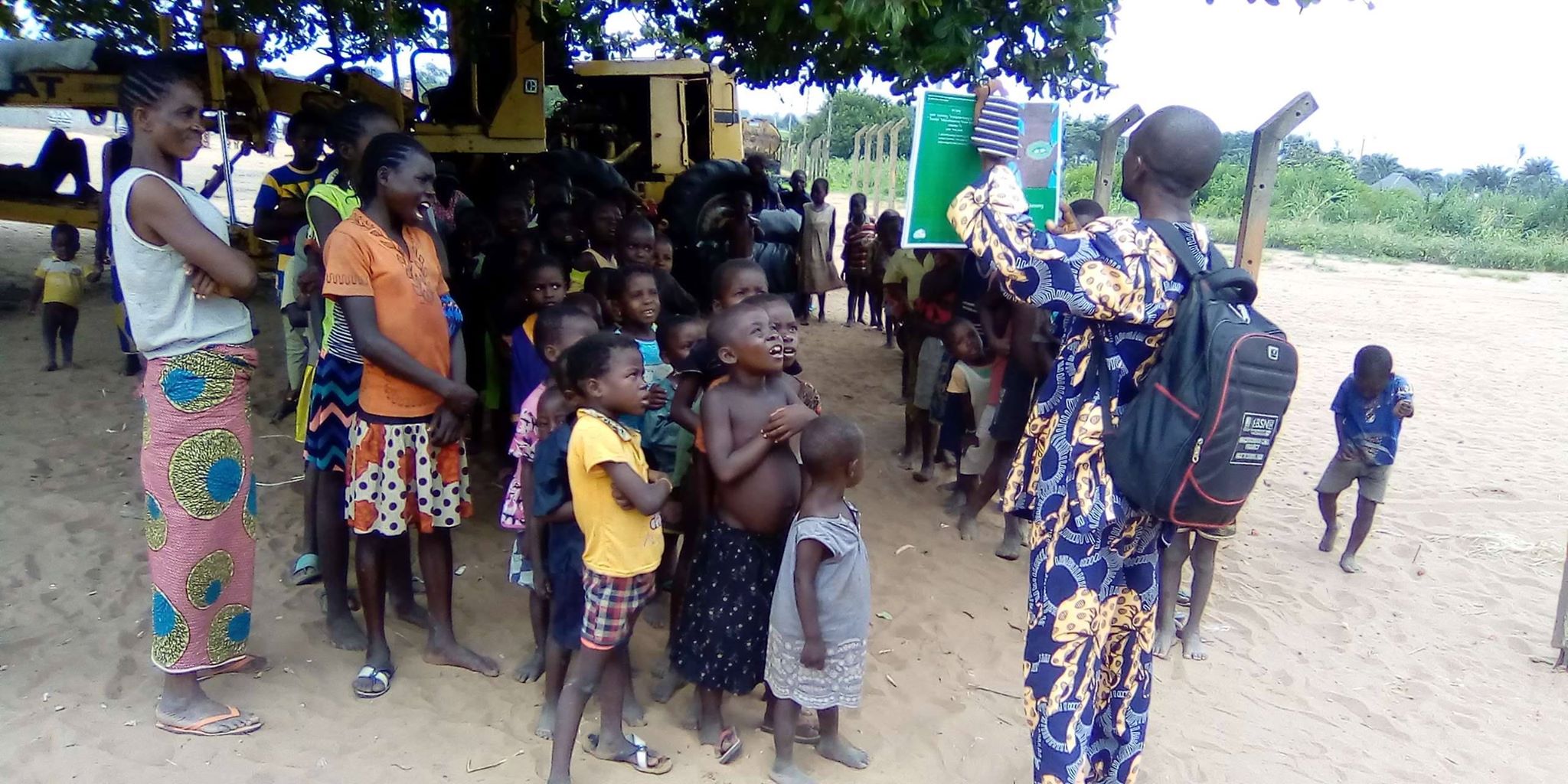 Reading the book to learners at the camp
Two months ago to celebrate International Literacy Day 2020, Saide worked with some writers and translators to develop materials Atii ta Aji and Atii ta Aji level one and two which are Tiv storybooks for learners in the Internally Displaced Persons' camps.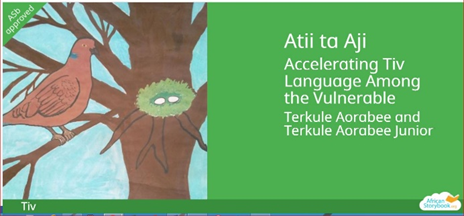 To read the materials and many more storybooks on the African Storybook website in English and in other languages follow the links.
Child-created storybooks published using the Maker App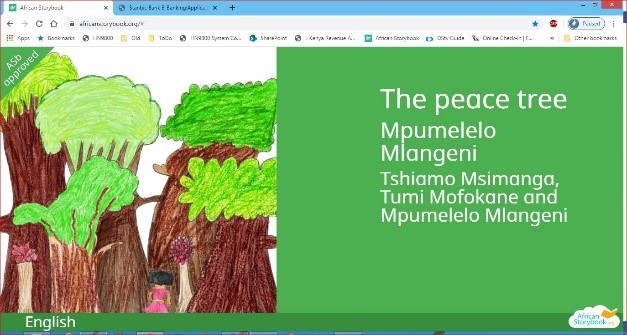 The Maker App is part of Saide's African Storybook contribution to overcoming the shortage of local language storybooks for early reading which is at the heart of the problem of the very poor literacy levels found in Sub-Saharan African countries. Enough storybooks are a pre-requisite for parental involvement and effective teaching of reading. Saide offers a solution to the problem that is driven by a platform for open licence digital publishing, and a network of partners.
In 2019 Saide through a grant from Google expanded the African Storybook solution. Firstly, by making the story creation and publishing easier for people in contexts where there are internet connectivity challenges. The current ASb platform requires the user to be online when creating a storybook, and intermittent connectivity frustrates this process. Secondly, through giving educators an imagination and skills for new ways of encouraging the integration of storytelling, reading and writing as they do literacy work with children.